Thank you for your interest in Le Méridien Angkor. Please fill in your details below
and we will contact you by email within 24 to 48 hours.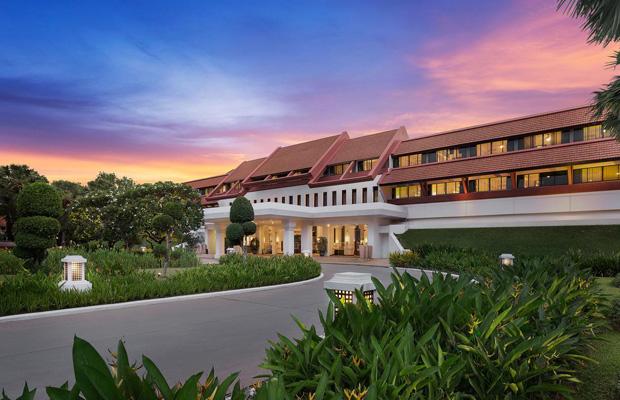 Le Méridien Angkor
Hotel Location: Siem Reap
Vithei Charles De Gaulle, Angkor National Park, Siem Reap, Cambodia
The closest hotel to the legendary temples of Angkor Wat, Le Méridien Angkor tempts guests to discover the preserved sites of ancient Cambodia. Bordered by Thailand, Vietnam, and Laos, Cambodia is an area rich in art, dance, and music. A welcoming retreat after a day of exploration, this hotel provides a pleasing synthesis of Khmer architecture and contemporary design. The aquamarine waters of the Khmer-designed swimming pool and the chic elegance of the guest rooms decorated with Khmer touches are wonderful places to relax. Professional staff stands ready to pamper you with traditional therapeutic Khmer massages at Le Méridien Angkor Spa. Delicious gastronomy is elegantly presented at each of our dining venues. Offering the finest wines in the city of Angkor, L'Angelo restaurant serves savory northern Italian cuisine with a uniquely Asian flair. Simply enter your dates of stay and submit our secure online booking form to proceed with your reservation at Le Méridien Angkor.